Availability date:
Maternity and Nursing Ceremony Dress "Charlotte"
More info
Description
Dress "Charlotte"
This newly created model by PartyLook is a gorgeous maternity and nursing dress with lamé; look, perfect for a formal occasion or an elegant party.
The soft, mellow fabric is mixed with lamè fibers that create golden reflections at each of your moves.
This style is slightly longer than our usual design, to cover the knees; we have in this way fulfilled the requests we have received by many moms-to-be.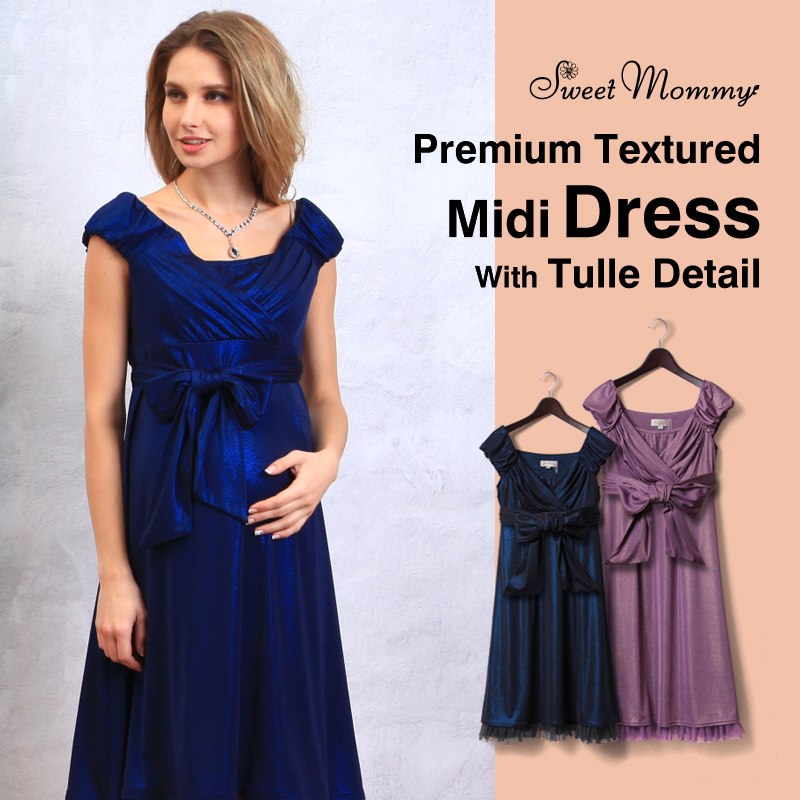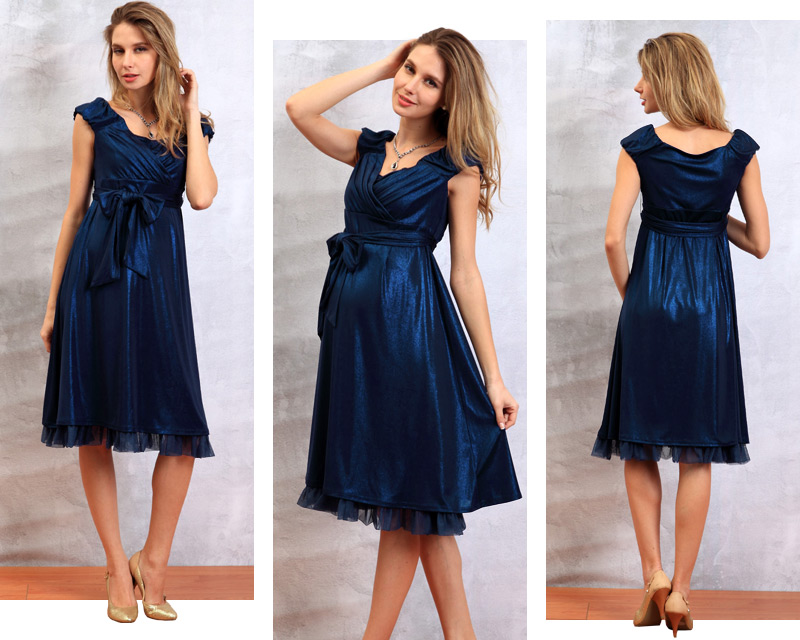 The plush and shining texture of the fabric, the soft design, the cachecoeur neckline and the puff sleeves make this dress precious and elegant.
Available in two very trendy colours: Magenta Lavender, and Electric Blue.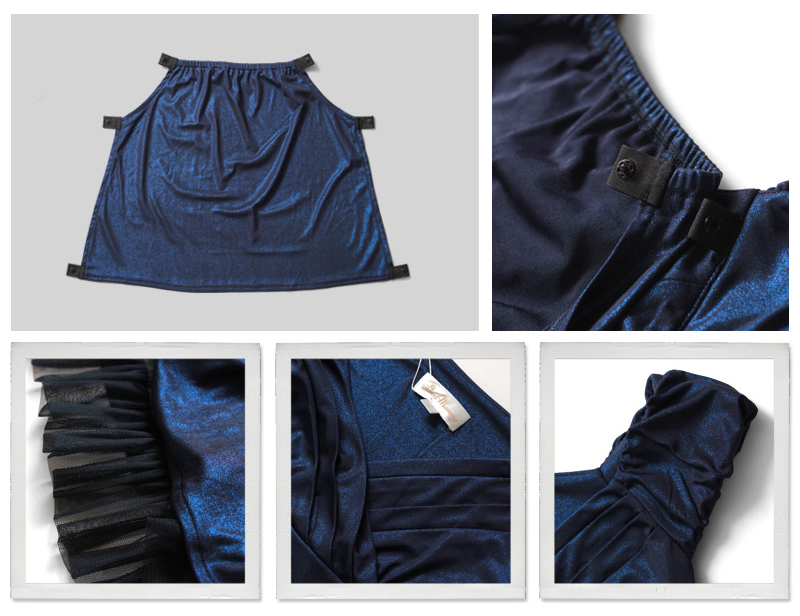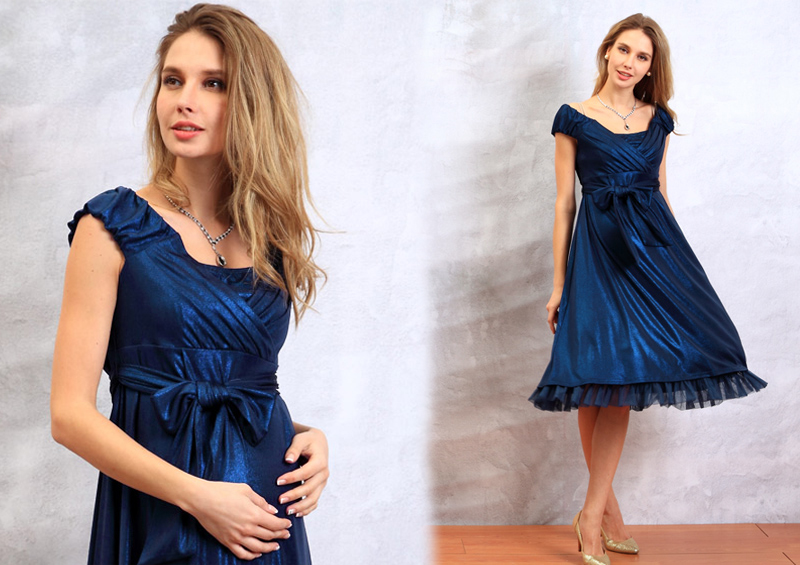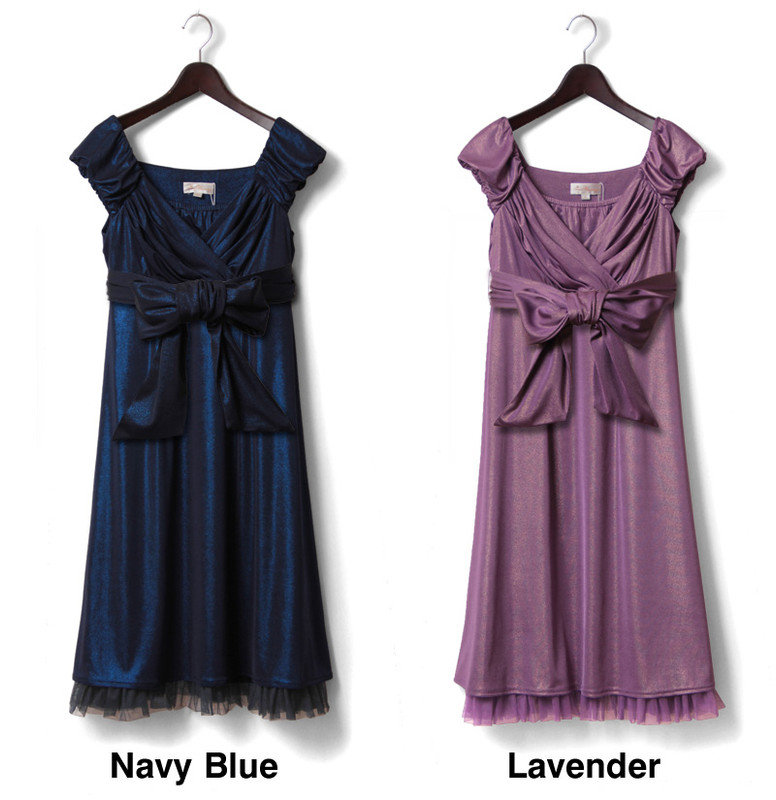 Fabric composition: polyester 95% elasthan 5% ; Lining: nylon 87% elasthan 13%
This dress has a special opening for nursing; it allows to breastfeed discreetly even in a public place or at a party.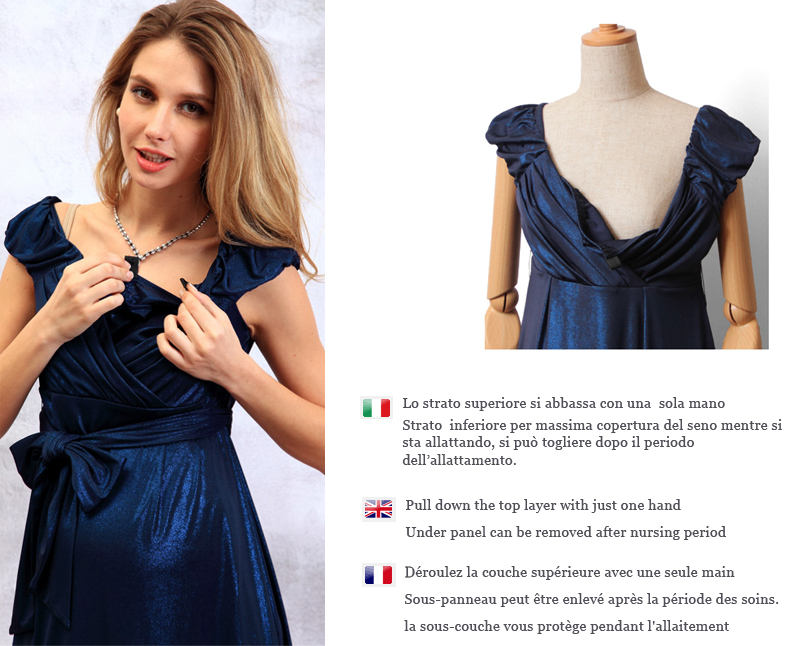 This dress has a special design to be worn during all pregnancy and after, therefore in can be worn for many years for every special occasion.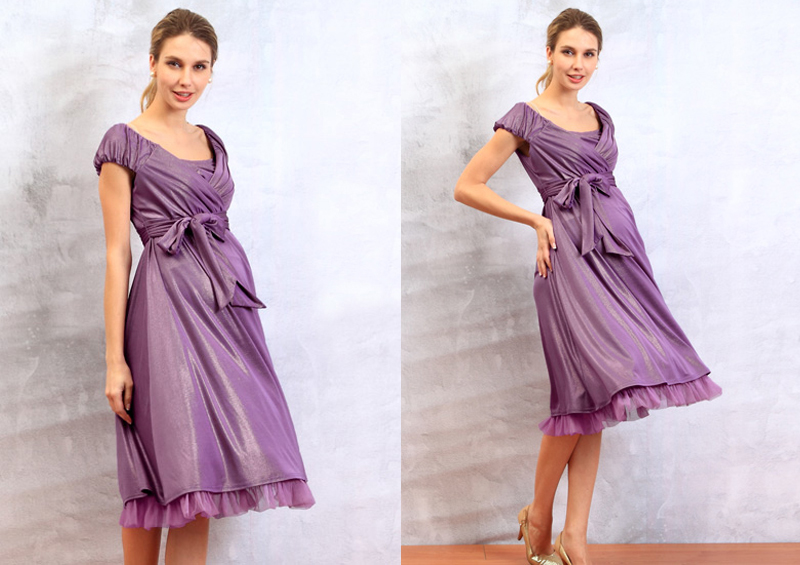 For detailed sizes please see the table here below.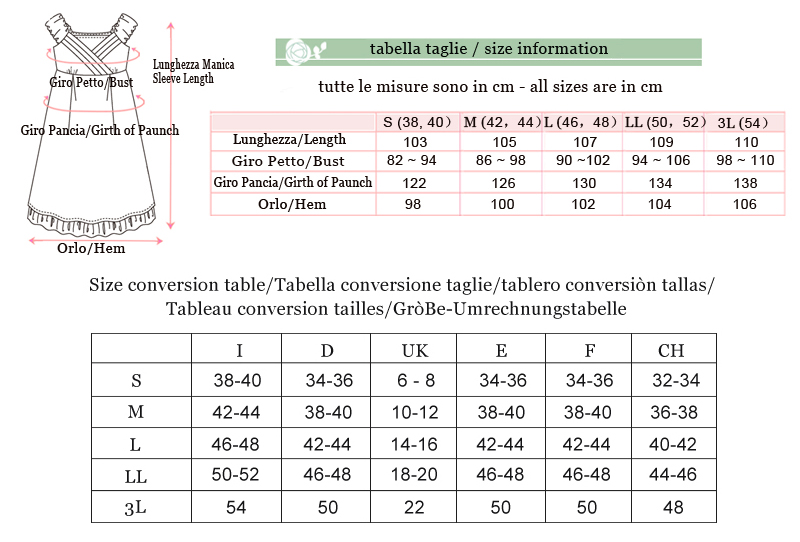 Product Exchanges and Returns
Product Exchanges and Returns
PartyLook ships worldwide via express courier or registered mail. Orders shipped via express courier are delivered in 2 to 4 working days in Europe. Please contact us for delivery time in non European countries.

Returns and exchanges (all items except Flower Girl / Ceremony Girl Dresses On Reservation)

If the size of the dress you have received does not fit, or you are not satisfied with your purchase, you can return and exchange the dresses, or receive a refund.

To return one or more products, you just need to access your orders history and request a return authorization. Once you have received the authorization, you will print the forms that have to be attached inside and outside your package, so that it can be identified and processed as quickly as possible.

You have 14 days available to ship back your return from the date of receipt of the goods.
For product exchanges, a part of the shipping cost for the exchange is charged to the Customer (unless otherwise agreed between the Customer and PartyLook). If necessary, the Customer will receive instructions for the payment of the shipping charge.
Please note that if you ask for the replacement of a girl ceremony dress, a contribution (Euro 3,00) for the repackaging of the item is required.

NOTE: only for Flower Girl / Ceremony Girl Dresses On Reservation, returns are allowed only in case of defective or wrongly shipped item.
Reviews
30 other products in the same category: